For those who have enough grit in their legs and can't get enough of riding Berlin's closed roads, we offer an attractive and unforgettable second, longer distance. We will provide you with details as soon as possible - rightnow we are in the final tuning phase. One thing is for sure: You can prepare for a great tour of 100 km.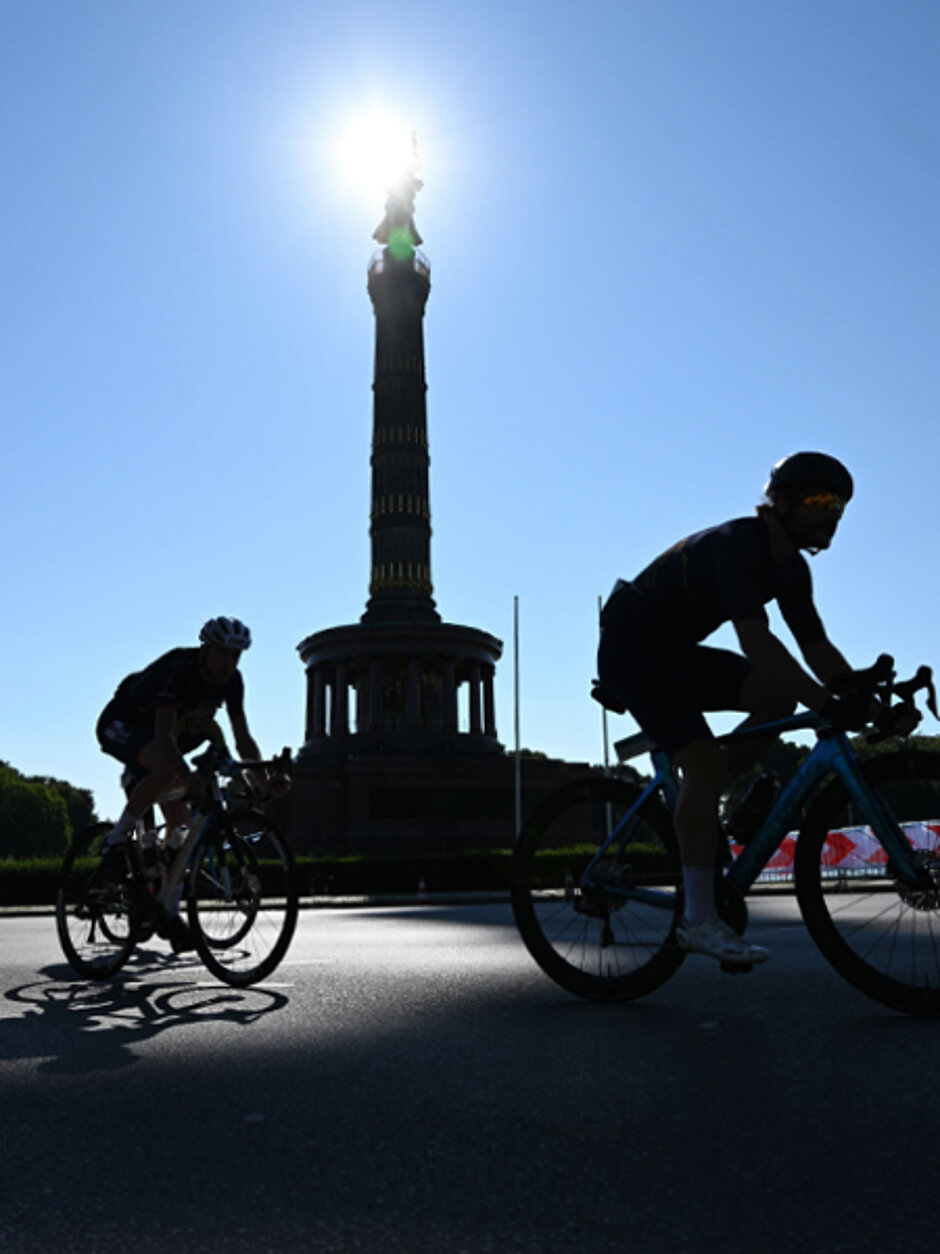 Facts and registration
100 km
DATE:
Sunday, July 2, 2023
TIME:
Start: 8:00 a.m. (subject to change)
LOCATION:
Start & finish: Straße des 17. Juni, between Victory Column and Brandenburg Gate
COURSE:
100 km
ELIGIBILITY:
Minimum age: 18 years
TIME / SPEED LIMIT:
Average Speed: min. 26 km/h
Time limit: 4:00 hours
REGISTRATION:
Online registration from November 3rd, 2022 to June 15th, 2023 (if the participation limit has not been reached before)
You can register as a team (min 5 - max. 8 members) or as a single cyclist. More information about the registration can be found here.
Please note that your registration is binding regardless of the final course length.